Guestbook
Hannah R
"Such a lovely bed and breakfast" We have just returned from a five day break at this lovely bed and breakfast in beautiful Sorrento. Silvana and Jury (the owners) are so genuinely warm, pleasant and helpful. They gave us all of the information we needed when planning our trip and also during our stay. There was a great choice for breakfast, everything was fresh and so nice. You choose the time you want your breakfast and it is served to you in your room, you can even eat on your own balcony if you wish - simply perfect! We were leaving very early on our departure day and Silvana left drinks, biscuits, cakes, jam and cheese in our fridge the evening before to make sure we were still able to eat before we left. We thought this was very kind and had certainly not expected it. Our room (the Excelsior) was very clean, light, spacious and comfortable - it had everything we needed. The central location is fantastic; with shops, restaurants, the port, trains and buses all within easy walking distance. It was so lovely to sit on our balcony and watch the world go by in the square below. We have stayed in other hotels in Sorrento but the Piazza Tasso B&B is our favourite. This is everything a bed and breakfast should be, we highly recommend it! We are looking forward to our next visit and hope to be back soon. Hannah & Lee Stayed August 2014,
—

da Liverpool, United Kingdom

, il 03/set/2014
Yooper T
"Great Sorrento Treasure" We had to change our travel plans due to a train strike in Italy during our stay and Silvana helped us reroute our trip as if we were a long lost family members coming to stay! She is also a great source for local advise on what to do and how to do it. The room itself was very clean and comfortable and overlooked the street near the main square but was not too noisy for us at night. We loved the location and the security of the entrance as well as the special breakfast ordered the evening before and brought to the room at the time of your choosing. We definitely hope to stay here again.
—

da Houston, Texas

, il 20/ago/2014
Anthony25
"Fabulous Easter Stay" I have been to Sorrento on many occasions over many years but I feel my latest visit was probably one of the most memorable. Our stay at Piazza Tasso B&B definitely contributed. The hosts Silvana & Jury were fantastic, the position was superb, and value for money was excellent. We brought two Italian cousins with us, they were very impressed. The rooms were spacious, very clean with a great view of Piazza Tasso. We chose this time specifically to see the Easter Processions and the central location of the B&B allowed us to view the procession at 3am with no problem. My young family were able to witness such an event from the balcony of our room. From our first contact with Silvana by telephone, to our arrival and subsequent stay was so friendly and helpful. The breakfast at the bar downstairs was good and the fruit on our arrival was a nice touch. Silvana and Jury thank you for your hospitality and friendship. I hope to see you soon.
—

da Wollongong, Australia

, il 17/ago/2014
bbhh
"quaint and friendly" My friends.and I stayed at Piazza Tasso for a few nights recently and really enjoyed our experience. The rooms were clean and we loved having our breakfast served to us on our balcony overlooking the center of Sorrento. The location was ideal and silvana the owner was so friendly and accommodating. She helped us find activities to do and really made our stay place pleasurabli e. She was so kind and I would definitely highly recommend this little gem.
—

da White Plains, New York

, il 27/lug/2014
Kate D
Excellent service! We spent 4 days at Piazza Tasso B&B and were thrilled with our experience. Silvana is the best! She greeted us upon arrival and provided us with city information as well as excellent restaurant suggestions. Her knowledge was valuable and helped us to make the most of our time in Sorrento. We booked a boat tour to Capri through Silvana and were very pleased with the company. Our room was spacious and clean. Each morning we has our breakfast on the balcony overlooking Piazza Tasso. The location of the hotel is perfect as the streets, cafés and restaurants were all bustling. Stay here!
—

da Fairfield, Connecticut

, il 27/lug/2014
Lascia un Messaggio
Offerte Speciali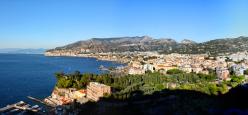 Offerte Non Rimborsabi...
Offerte Non Rimborsabili   Sconti fino al 15%   Prenotando direttamente dal nostro sito web !     Tariffa non rimborsabile   (l'off...
Dettagli »
Eventi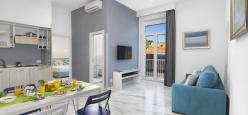 I nostri appartamenti ...
Piazza Tasso B&B Relais mette a disposizione dei propri ospiti i suoi nuovi appartamenti  in Piazza Tasso. Gli appartamenti sono di recente r...
Leggi tutto »
Guestbook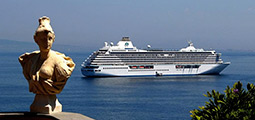 Simone
Lovely rooms and great service. Warm and honest Husband & Wife duo and breakfast served directly to Lovely rooms and great service. Warm and h...
Leggi Tutto »
Meteo

Warning: Invalid argument supplied for foreach() in /web/htdocs/www.piazzatassosorrento.com/home/application/views/elements/weather/weather.phtml on line 6

Piazza Tasso B&B