Guestbook
Thomas
"Jury & Silvana could not have been more helpful, welcoming and kind. We wish we could have stayed longer! We will definitely return- hopefully soon!"
—

da Alexandria (US)

, il 15/giu/2014
Noelia Bracho
Tiene una excelente ubicación sobre la Avenida principal.Es una casona antigua muy delicadamente decorada, la habitación donde me aloje estaba ambientada con un gusto exquisito de color azul. La estadía en Piazza Tasso fue una gran sorpresa en mi viaje y una gran caricia al corazón, Silvana y Juri los dueños del hotel se esmeran en cada detalle y te cobijan en su casa porque así te hacen sentir te abren las puertas gentilmente a su mundo.El desayuno lo brindan en un barcito muy pintoresco frente al hotel a la puerta de una iglesia, me recibieron con una bandeja de frutas en la habitación y todo el tiempo se preocupan por tu estadía, te brindan una atención personalizada. Las recomendaciones de Silvana son excelentes, no se pierdan la excursión a Capri con Andrea el Capitán y ojala tengan la oportunidad de visitar Piazza Tasso B&B es una excelente oportunidad para descansar y disfrutar del bello Sorrento. Gracias infinitas a Silvana, Juri y sus amigos que me regalaron una experiencia inolvidable.
—

da Rosario

, il 15/mag/2014
Maya
Everyone was so kind and helpful. I felt quite at home. They upgraded my room from basic to superior simply because it was available, free of cost - the loveliest time! Oh and fruit basket!"
—

da Brooklyn (US)

, il 15/mag/2014
Michael
The couple that run this are fantastic! Passionate, informative, perfect hosts. Location can not be beaten, A1. Can remove yourself from the hustle & bustle of the main street too, chill out in the room, close the amazing balcony doors and feel like a lord! They sent us off with a little pack up for our early departure, we opened it in the airport and it was a selection of delicate little cakes to remind us of what class looks like! A gem in the centre of Sorrento - simple, classy, perfect for a couple wanting something a bit special. The private boat to Capri was superb, this couple only recommend the very best of options for your stay."
—

da Harrogate (GB)

, il 14/mag/2014
Tracey
"Friendly, helpfully, informative, stylish had a great time"
—

da GB

, il 11/mag/2014
Lascia un Messaggio
Offerte Speciali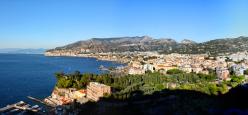 Offerte Non Rimborsabi...
Offerte Non Rimborsabili   Sconti fino al 15%   Prenotando direttamente dal nostro sito web !     Tariffa non rimborsabile   (l'off...
Dettagli »
Eventi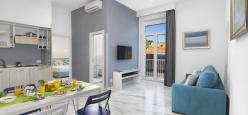 I nostri appartamenti ...
Piazza Tasso B&B Relais mette a disposizione dei propri ospiti i suoi nuovi appartamenti  in Piazza Tasso. Gli appartamenti sono di recente r...
Leggi tutto »
Guestbook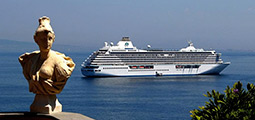 Nicolette Marcal
Everything about this stay was great! Silvana, the host was fabulous. She helped with luggage, gave us great recommendations and answered any quest...
Leggi Tutto »
Meteo

Warning: Invalid argument supplied for foreach() in /web/htdocs/www.piazzatassosorrento.com/home/application/views/elements/weather/weather.phtml on line 6

Piazza Tasso B&B