Guestbook
Ed Geer
I had visited Sorrento in 2017 and happen to stumble upon the Piazza Tasso B&B in the heart of Sorrento. The owners became fast friends, so helpful in letting me know the lay of the land and helping me set up day tours. Two years later my four sisters wanted to visit Italy and Sorrento had to be on the list of places we visited. Sorrento was clearly one of the highlights of our trip and owner Silvana helped make this trip even more special. The accommodations as usual were delightful and conveniently located pretty much walking distance to everything. Silvana also had suggestions of fantastic places to eat . The view from our rooms were exquisite. I will be visiting Italy again and Sorrento will be on my stop and the Piazza Tasso B& B will be my accommodations.
—

da Hawaii

, il 16/set/2019
Crystal G
Excellent B&B in a perfect location. My husband and I loved our three night stay at the Piazza Tasso B&B during our honeymoon in the Amalfi Coast. When we arrived we were greeted by Silvana, who was so incredibly friendly and hospitable during our entire stay. We booked the standard room, which I believe is the smallest that they offer, but it was still very spacious. We never felt like we needed more space. They even set up towel swans with rose petals for us when we arrived! Your breakfast order is taken the night before and is delivered to your room in the morning at whichever time you choose. They offer a fairly wide selection of choices and it was delicious every single time. I only wish that she gave you a menu to look at instead of just listing it out to you. The location of this B&B is really what makes it fantastic though. It's about a 10 minute walk from the train station and a 5 minute walk to central Sorrento, where all of the shops and restaurants are. We only wish that we had spent our entire Amalfi Coast honeymoon at the B&B instead of splitting it with Positano. We hope to return again in the future!
—

da San Diego California

, il 15/set/2019
T Atcheson
Amazing!! The Piazza is the perfect place to stay in Sorrento. Great location and adorable inside. The breakfast brought to your room each morning is delicious. The customer service for this bed and breakfast is the best I have ever had. Silvana was incredibly kind and helpful throughout our stay. She came and met us at the train station so we would not get lost on the way to the B&B. Once we got there my husband realized that his passport and credit cards had been stolen and Silvana was so helpful. She walked my husband to the police station to help it figure it all out while I stayed with our children. It was truly a wonderful vacation thanks so much Silvana we will definitely be coming back one day.
—

da USA

, il 01/ago/2019
Cindy N
Genuine Italian Hospitality in the heart of Sorrento Situated in the center of Sorrento, Piazza Tasso B&B is a small boutique hotel which oozes with Italian charm and hospitality!From spacious rooms with the floor to ceiling doors opening onto small balconies overlooking Piazza Tasso, to delicious cappuccinos and breakfasts served on your balcony, to the gracious and knowledgable proprietor Silvana, this is the perfect place to stay in Sorrento. Centrally located within a 5 minute walk to trains, buses and ferries; surrounded by great restaurants and shops Piazza Tasso B&B is the best place to stay in Sorrento! I have been to Sorrento many times and highly recommend Piazza Tasso B&B!
—

da USA

, il 30/giu/2019
Emilia
A Sorrento Gem! "LOVED this B&B in Sorrento. Great location right in the heart of everything Sorrento has to offer. Breakfast on the balcony over looking the piazza was fabulous! Service was above and beyond my expectations- you couldn't have asked for better owners and staff! Will definitely be coming back to stay at this cute little gem!"
—

da Australia

, il 01/mag/2019
Lascia un Messaggio
Offerte Speciali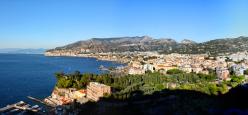 Offerte Non Rimborsabi...
Offerte Non Rimborsabili   Sconti fino al 15%   Prenotando direttamente dal nostro sito web !     Tariffa non rimborsabile   (l'off...
Dettagli »
Eventi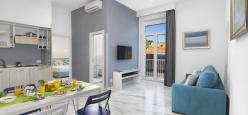 I nostri appartamenti ...
Piazza Tasso B&B Relais mette a disposizione dei propri ospiti i suoi nuovi appartamenti  in Piazza Tasso. Gli appartamenti sono di recente r...
Leggi tutto »
Guestbook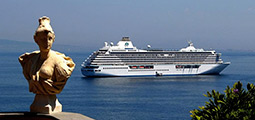 Cesare
"La cordialità dello staff e soprattutto della proprietaria. stanza comoda luminosa e soprattutto molto pulita.la posizione è eccezzionale (nel...
Leggi Tutto »
Meteo

Warning: Invalid argument supplied for foreach() in /web/htdocs/www.piazzatassosorrento.com/home/application/views/elements/weather/weather.phtml on line 6

Piazza Tasso B&B