Guestbook
samuel
Amazing stay!! Silvana was wonderful went above and beyond to make our stay wonderful! Can not wait to go back
—

from USA

, on Nov 12, 2023
Virginia L
***** PERFECT IN EVERY WAY There are simply not enough superlatives to describe our stay at Piazza Tasso Relais B & B. Cleanliness, comfort & location were all 10 out of 10, but there was an additional quality which was outstanding. When my 79 year old husband fell in the street resulting in 2 hospital stays ,Jury & Silvana gave us total support. They were there to phone an ambulance in the middle of the night on 2 occasions ,to arrange a private ambulance to take us for X-rays, to call a private doctor to visit, to arrange for Guardia Medica to visit . The ladies who cleaned our room daily & brought our breakfast were also both very solicitous.Jury had all the necessary contacts to arrange what was required. They were tireless in the support of my husband & me for the 16 days we were there. Not once were we made to feel a burden. The fact that they spoke perfect English was invaluable. Words are simply not enough to express our gratitude for their magnificent support. It was with a sense of great relief when we left for the airport to fly home on the flight provided by our insurance company, but I felt a deep sadness as I hugged Silvana goodbye. She had been my rock during a very challenging time . They will both hold a very special place in my heart.
—

from Gold Coast Hinterland, Australia

, on Nov 11, 2023
Elizabeth
You have to stay here! The location and host are amazing!
—

from USA

, on Nov 10, 2023
Paige
Host was very helpful with directions and even called to arrange a porter for us for our next stop. Breakfasts were amazing and the location is fantastic!
—

from USA

, on Oct 8, 2023
Parkie
A beautiful spot! This property is right in the center! It was very VERY convenient! The balcony was a nice place to sit and although we were right on the street, the room was very quiet for sleeping. The bathroom needed an upgrade but it is in a very old building and I can see where that would be difficult. The room was cleaned everyday! The included breakfast was wonderful and delivered to our room! We could sit on the balcony and eat our breakfast. It was wonderful! The people were very accommodating! I would definitely stay here again!
— on Oct 1, 2023
Leave a Message
Special Offers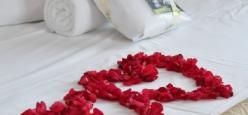 Romantic Honeymoon in ...
Romantic Honeymoon in Sorrento Piazza Tasso B&B Relais Book your Honeymoon and enjoy our Romantic Excelsior Room for un unforgetable honeymoo...
Details »
Eventi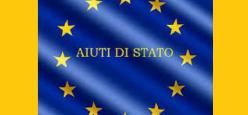 Maria Teresa the...
Maria Teresa, the light of God Church of the Addolorata - Via San Cesareo - Sorrento     Photo exhibition "Maria Teresa, the light of God...
Read all »
Guestbook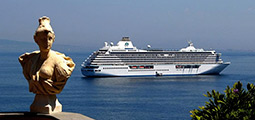 Daniela
"The staff is kind, supportive and available at any time. The place is beautiful, comfortable and located in the center of the city. Outstanding ...
Read All »
Meteo

Warning: Invalid argument supplied for foreach() in /web/htdocs/www.piazzatassosorrento.com/home/application/views/elements/weather/weather.phtml on line 6

Piazza Tasso B&B