Guestbook
Perry Falcomata
We recently returned from our visit to Piazza Tasso B&B and experienced an excellent 4 nights that could not have been any better. From the day we arrived we were given clear directions on how to get there from the Sorrento station (which wasn't that far at all).The operator Silvana was clearly experienced in the travel industry and ran a tight ship. She speaks fluent english and Italian and nothing was difficult as she has a beautiful attitude and personality indeed! Our room was ready and we were surprised as to how spacious it was, offering a generous round bed, with wardrobe and drawers, breakfast table, en-suite with shower toilet and bidet. It also had 2 verandas - one facing the piazza and the historic part of Sorrento and the other down to the Port and Bay of Sorrento. The servicing provided was via great staff, punctually getting our breakfast at the same time each day together with the room being cleaned and made up meticulously each day after we left for our daily outings. Being there for the days that lead up to the Easter weekend we became aware of a large procession that was taking place on Thursday and Good Friday so we asked if we could extend our stay by 2 nights and experiences multiple processions that have been a yearly tradition of Sorrento since the 1300's. Wow what an experience it was and I could not recommend this place more as I intend to try and get there again and again. Well done to Silvana and her team
—

da Sydney

, il 30/apr/2019
Anonimo
Everthing was perfect location, cleanliness, location all of it
—

da Miami

, il 01/set/2018
Liliana
Agradable La higiene del lugar, la mejor ubicación, la atención excelente de todos sus dueños.
—

da Argentina

, il 22/ago/2018
Caterina
Perfect Position in piazza
—

da Australia

, il 20/lug/2018
Graham & Wendy Masters
This is about our 10th holiday in Sorrento and our first to Piazza Tasso B&B. We were made welcome even before arriving through email contact and our questions answered. Silvana made us feel at home right away and throughout our stay has been on hand to offer help and advice. Our room was clean, very comfortable, a good size, serviced daily and air conditioning is effective. Good choice of breakfast available at time to suit and delivered to room. The balconies and double aspect to our room is an added bonus. Central positioning is second to none. Highly recommended. Thanks to Silvana, Jury and staff.
—

da Sidmouth, Devon, UK

, il 19/lug/2018
Lascia un Messaggio
Offerte Speciali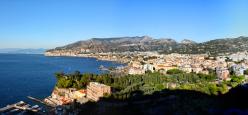 Offerte Non Rimborsabi...
Offerte Non Rimborsabili   Sconti fino al 15%   Prenotando direttamente dal nostro sito web !     Tariffa non rimborsabile   (l'off...
Dettagli »
Eventi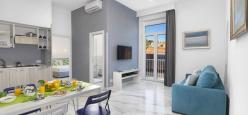 I nostri appartamenti ...
Piazza Tasso B&B Relais mette a disposizione dei propri ospiti i suoi nuovi appartamenti  in Piazza Tasso. Gli appartamenti sono di recente r...
Leggi tutto »
Guestbook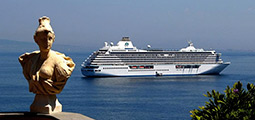 Arce
Excellent location! Breakfast was just right across the street. We had a very clean and spacious room with a wonderful room of downtown. Staff was ...
Leggi Tutto »
Meteo

Warning: Invalid argument supplied for foreach() in /web/htdocs/www.piazzatassosorrento.com/home/application/views/elements/weather/weather.phtml on line 6

Piazza Tasso B&B