Guestbook
Rick T
You cannot go wrong! I researched my Sorrento stay and looked at several places that would suit our needs as I was traveling with a friend and we required more space than a standard European hotel would offer. I originally booked with Piazza Tasso B&B Relais but learned of another property owned and managed by the same people. The B&B would have suited us as it is a true B&B with a balcony and it was lovely, however having the extra space really made a difference for us as we were in town for a full week. We chose Piazza Tasso Max 1 which was perfect! It is a full apartment located in the heart of Piazza Tasso with a courtyard balcony, Kitchen, Refrigerator, 2 televisions, 2 Air Conditioning units, huge bathroom with shower, a washing machine and space galore. Both locations are incredible as you are steps from the Piazza so you can't go wrong with either. Silvana and Jury were just wonderful hosts. I won't sugar coat this, where we stayed is truly an apartment. Unlike the B&B they own there was no food served, no bed or turn down service and we had to fend for ourselves for everything. We made the beds and we kept the space clean, but having the washing machine was huge because we were traveling for weeks and we were able to do our laundry and travel with less. In the morning (if we wanted breakfast) we would have to get food ourselves. With 2 markets just a short walk away, that didn't bother us and we were able to bring in what we wanted for the week The deal for us was extra space and Piazza Tasso Max 1 had it. If you have kids or you are traveling with a friend then this property is the place for you and your budget.
—

da USA

, il 31/ago/2023
richard
We booked Piazza Tasso B&B Relais last minute and are so very lucky! We really loved it. Check in was wonderful and Silvana was extremely nice and accommodating. Our room was so big and clean. There was plenty of room for our luggage and also had a big amoire. A bonus was having the corner unit with 2 balconies! Location fantastic - directly on Piazza Tasso. You can't go wrong here. Oh yes, cappuccino and croissants delivered to our room every morning. Thank you Silvana *Ask for the Excelsior Room
— il 03/ago/2023
Lisa
Top rated B&B in Sorrento This was a fabulous B&B. Silvana was so helpful and shared great information about things to do and arranged some for us. The place was very clean, the balcony over the square was lovely to sit late at night, the room was nicely decorated and the location is awesome.
— il 03/ago/2023
Mary
Perfect location, lovely accommodations and wonderful hosts! Perfect location, just steps from Piazza Tasso. Comfortable accommodations and wonderful breakfast. The owners were beyond helpful from transportation to and from Naples, to restaurant suggestions, and help with booking a tour of the Amalfi Coast. They even remembered our anniversary with a bottle of Champagne and a rose. so happy we picked this as our spot to stay in Sorrento! Everything was perfect!
—

da USA

, il 25/ott/2022
Robert
Silvana and Jury are the best The accommodations where very nice and clean. The location was excellent looking over the square. We where able to walk to all Sorrento has to offer. Silvana and Jury were very helpful and friendly. We enjoyed sitting on the terrace eating breakfast and watching all the action on the square. We would definitely recommend staying at Piazza Tasso B&B.
—

da USA

, il 23/ott/2022
Lascia un Messaggio
Offerte Speciali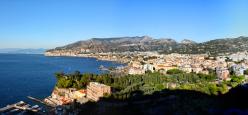 Offerte Non Rimborsabi...
Offerte Non Rimborsabili   Sconti fino al 15%   Prenotando direttamente dal nostro sito web !     Tariffa non rimborsabile   (l'off...
Dettagli »
Eventi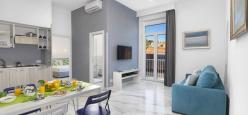 I nostri appartamenti ...
Piazza Tasso B&B Relais mette a disposizione dei propri ospiti i suoi nuovi appartamenti  in Piazza Tasso. Gli appartamenti sono di recente r...
Leggi tutto »
Guestbook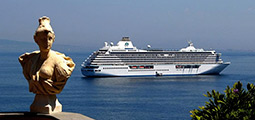 Silvana
I can't wait to go back to Sorrento and stay at Piazza Tasso B&B again at at Piazza Tasso perfect location very clean very comfortable the host...
Leggi Tutto »
Meteo

Warning: Invalid argument supplied for foreach() in /web/htdocs/www.piazzatassosorrento.com/home/application/views/elements/weather/weather.phtml on line 6

Piazza Tasso B&B