Guestbook
Karolina
1000% will return The host was so helpful was always available no matter what time. The location was perfect. Everything about this stay was amazing!
—

da Australia

, il 06/lug/2022
Silvana
I can't wait to go back to Sorrento and stay at Piazza Tasso B&B again at at Piazza Tasso perfect location very clean very comfortable the host Silvana was great very helpful knew everything about Sorrento and the areas around suggested a tour to Amalfi coast that was incredible whit lunch included…I would definitely stay there next time the house was gorgeous Piazza Tasso was a minute away whit great restaurants and beautiful views
—

da US

, il 29/giu/2022
JODI
This is a wonderful property, close to everything in Sorrento the location was perfect, the property was well taken care of and Silvana was absolutely amazing! she helped us with missing baggage, where to shop/eat, things not to miss.
—

da USA

, il 29/giu/2022
Billy
We highly recommend this property if you are staying in Sorrento. An excellent hostess. She could not have been more helpful. Offering places to see, restaurants and general advice on the locality, Silvana has been one of the best hosts we have ever enjoyed throughout many years of travel.
—

da Ireland

, il 26/giu/2022
Teodora
Great stay in Sorrento center! The room was very pretty and clean, with a big bed and generous bathroom. The location was great, right in the Piazza Tasso, in the city center with shopping areas, reastaurants, bars and walking area. Very close to the train and bus station. We enjoyed our stay, the breakfast had a lot of options and it was very good. Silvana helped us a lot and provided information on what to do in Sorrento, reccomendations on places to go and eat. She provided us with the schedules on the buses and boats for the Amalfi coast which we wanted to visit. All in all it was a great stay and we liked both the location and the host. Grazie Silvana!
—

da RO

, il 17/giu/2022
Lascia un Messaggio
Offerte Speciali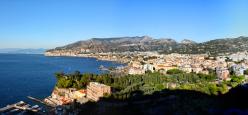 Offerte Non Rimborsabi...
Offerte Non Rimborsabili   Sconti fino al 15%   Prenotando direttamente dal nostro sito web !     Tariffa non rimborsabile   (l'off...
Dettagli »
Eventi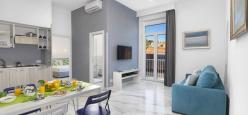 I nostri appartamenti ...
Piazza Tasso B&B Relais mette a disposizione dei propri ospiti i suoi nuovi appartamenti  in Piazza Tasso. Gli appartamenti sono di recente r...
Leggi tutto »
Guestbook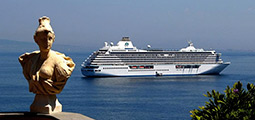 Çocuklu aile
"Otelin sahibi çok ilgili balkon keyfi inanılmaz.Hic kuşkusuz kalinacak bir yer."
Leggi Tutto »
Meteo

Warning: Invalid argument supplied for foreach() in /web/htdocs/www.piazzatassosorrento.com/home/application/views/elements/weather/weather.phtml on line 6

Piazza Tasso B&B